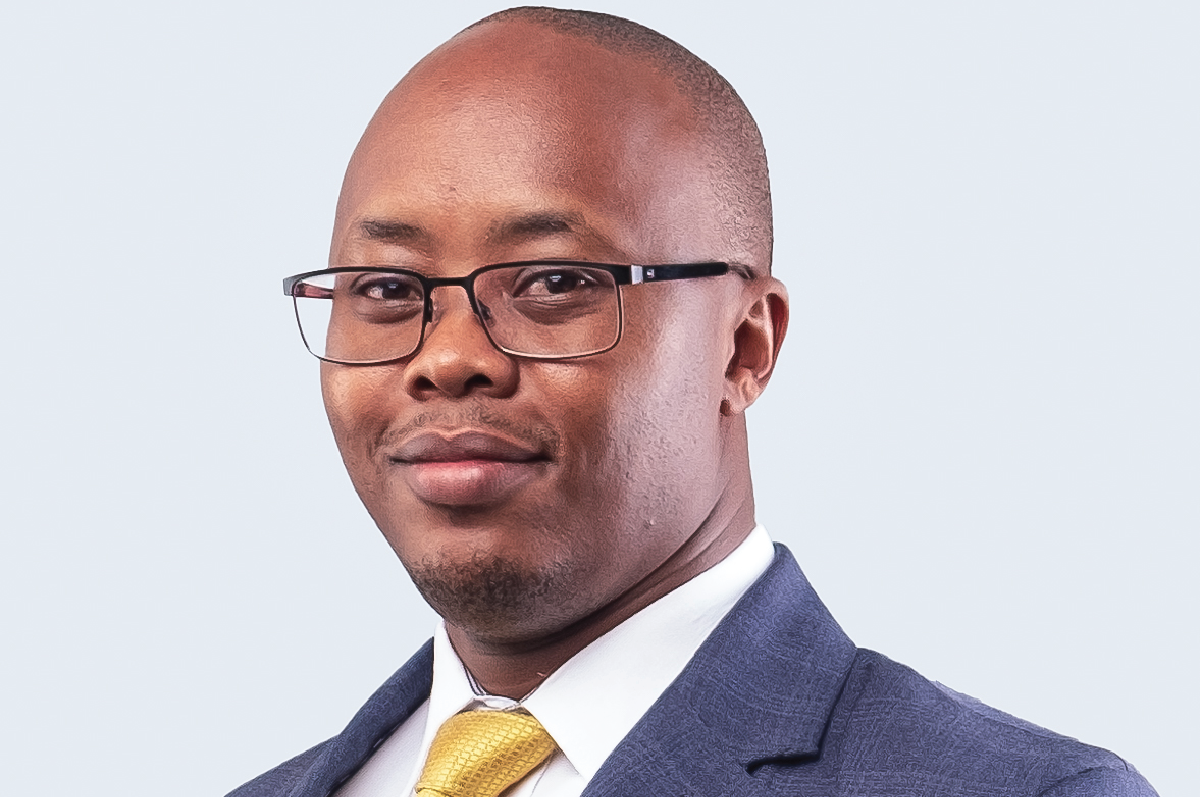 While it's difficult to find any real silver linings stemming from the global pandemic, coronavirus forced several businesses and industries to adapt and innovate, creating new revenue lines, developing new business practices, or improving current business models as was the case with Sidian Bank yearning to be a reimagine their business model adopting fintech and start-up approaches by creating tailored digital solutions for SME segment and trade finance.
From a fintech viewpoint, the once stoic banking industry is according to James Muigai, COO Sidian Bank, undergoing massive internal and external disruption. This situation is exacerbated by the changing regulations disrupting the traditional financial institutions' business models, now operating side-by-side with a new crop of fintech and telcos. Arising from the Covid-19 pandemic has only accelerated the pressure on banks to expand digital offerings, work within constrained budgets, deliver solutions faster in agile fashion, personalize customer service and collaborate more to deliver distributed customer value propositions.
According to Muigai, the financial industry emerged as a prime example of a sector that, despite having embarked on the deliberate journey of digitization over a decade ago, the coronavirus crisis forced this trend to move at warp speed last year.
With people avoiding face-to-face interactions, fewer people are visiting physical bank branches and more are moving online. Muigai notes that Sidian had to encourage both its staff and customers to opt for contactless forms of payment, move more transactions to digital payments platforms and adopt hybrid work methods that included remote working and collaboration.
Here is an excerpt of the interview.
While the COVID-19 pandemic caused unprecedented health and economic crisis, how did Sidian Bank respond in a bid to sustain economic recovery?
The economic consequences of COVID-19 have created volatility, uncertainty, distress, and anxiety in many businesses and establishments. The financial sector hasn't been spared. This was no doubt one of the biggest challenges that policymakers both in the public and private sector have faced in recent history. Banks however had heavier expectations on their shoulders as they are expected to actually cushion the economy and help in recovery efforts.
At Sidian bank, we had our fair share of tough moments during the past year. Over time we have been adapting to the new normal and coping better. However, we are not saying that we are out of the woods, but I would wish to affirm that we continue to learn how to better thrive with the pandemic. Last year the bank had numerous challenges including disruption of work routines. We were impacted, we also saw the same with our customers. The pandemic not only affected our work schedules but also our business model, prompting us to quickly adapt to a  new way of engagement and collaboration. The Key was also to hold our customer's hands and reassure them during that time.
What were these new adaptations? 
Part of that adaptation was to see how do we continue to offer services to our customers seamlessly, and migrate our customers to digital channels as fast as possible while keeping our customers engaged. The second challenge was to find a rhythm of working and collaboration, using a hybrid approach, some teams here at HQ, others at offsite locations, and some telecommuting.
This included investing in collaboration tools; luckily for us, we had started that earlier, and therefore the learning curve was smoother.
We adopted Microsoft teams and to some extent, social media messaging channels as quick channels of getting teams working. We pushed the same collaboration model with our customers. and service providers; we were still able to do relationship management using the same assets; fast forward to today, that has become the new normal. 
What numbers are we talking about of Sidian Bank that was affected countrywide, how did you effectively manage the have them back? 
We have over 450 staff across 42 branches and the head office, the first thing we did was a quick survey, and this was to establish the composition readiness of our teams for the new reality such as roles that would easily be readily set up with ease on a laptop and had stable access to broadband internet, those were the first candidates separated. for telecommuting.
We separate Secondly, we had about a third of our team relocated to an alternative working environment.
We subsequently revamped connectivity across branches. Luckily for us, we were able to scale up quickly on the necessary bandwidth.
Lastly, we reorganized the entire team by ensuring each critical role at the bank could be shadowed. For each department a team would be left at the primary location of work then would be labeled the "blue" team, while the "red" team would work in an alternative location or telecommute. The whole bank was divided into these teams.
And now in 2021, we are still learning how to deal with the pandemic, but are better and most customers and staff are used to online systems and remote working and collaboration.
To what extent are you still harnessing the hybrid model of working?
Majority of our staff are still in the blended work environment, largely the team that requires physical engagements is the business development team, that is because of the nature of their job and the need for them to have controlled and safe customer contact. The rest of the teams, especially support and control functions, a number of them are operating from home and others from secondary locations.
What are the current challenges considering that customers are always demanding. Have they also adjusted to appreciate technology?  
There have been numerous challenges but we have continuously been innovating to find good solutions around them. When we started, performance management was one, over time the managers have been able to adopt to new ways of managing performance, coaching, mentoring and motivating in a blended work environment. However, some of our customers were hard hit, so what we did was to have the connectivity that was required to support the model that they did not have. Our best move was to move majority of our customers to the digital channels as the primary point of service. We introduced a ratio we called digital efficiency ratio, which is a measure of transactions on legacy channels against the digital channels. When the pandemic struck, we were standing slightly above 70 percent.
As we are getting closer to end of this 2021, we are standing at 92 percent. on digital transformation, how have you reached those in the rural areas without connectivity?
First, we have heavily invested on digitizing our services, our dev-ops and product development strategies by design has been closely tied to customer needs. We pride ourselves as a tailored solutions provider, especially for business customers. Our clients' businesses range from small businesses, mid-tier to corporates. We have been doing well in issuance of the cash collection merchant tills and Pay-bills. Secondly, the bank has been doing well on our payment solutions especially our award-winning internet banking and thirdly, at the point the pandemic hit the country we were very strong in trade finance. Therefore, to entrench that market leadership, we implemented an online  trade finance end-to-end solution, known as Sidian Credible.
Who are some of these unique customers particularly outside the urban set up that have benefitted from your new initiatives?
We have customers in agri-business, especially in value addition, most
of these are tea processors, milk processors and some are in macadamia processing. From our geographical reach, we are well represented across many regions.
Is it only capacity building that increased this positive turn around or what really happened?
Quite a mix of things. Number one, every other engagement with customers was guiding towards moving customers to self-service, digital first service orientation. Secondly, customer engagement was accelerated. I would in this regard say  Sidian Bank had a very deliberate plan of engagement, including on social media, and also, we took time to do dipstick experiments with our customers and increased surveys to assess progress levels and adaptability. The invaluable surveys gave us direction towards the steps we should take. I would say we quickly co-created the new  pandemic-time strategy jointly with our customers.
As we talk today about a country that is keen on a digital economy, and you are one bank that has steadily invested ,introduce e-world By facilitating lending and accessibility of finance to customer who didn't have sufficient collateral, as is commonly required, we created a compelling value proposition.
Sidian Bank has partnered with African Guarantee Fund guarantee fund partners who can provide up to 50% guarantee for customers who do not have sufficient security , which really opens up paths for accessibility to finance. The focus of the bank is
to create more opportunities for our customers to access financing and related support, in order to grow their businesses.
Our digital lending solutions have also served our clients well, specifically our mobile based Q-loan product, and our digital salary advances.
Considering the level of transformation, what in your assessment as the CIO is the bank doing and should sustain to make an impact during these uncertain times.
Sidian Bank today can pride itself as being a top customer centric organization, in every other decision the customer is at the center of it. This is a critical aspect when it comes to the operation of the business, and it is a very deliberate strategy too. In addition, Sidian is a digital and people first organization, we are not at our goal destination yet, but we are making considerable steps towards that direction. If you look at the market, there is a very clear gap that Sidian is able to meet, being a locally owned bank, reasonably sized, agile, we are able to move faster towards meeting customer needs.
Where does the bank intend to be in the next two to three years, considering the rapid change of technology in a more agile digital economy?
The leadership of the bank totally appreciates that today, there are a number of factors that are shaping the environment in which we operate. New entrants are able to gain inroads quickly with minimal investment. Regulations have also raised the compliance costs and complexities. Shareholders are expecting better returns while customers are asking more value for less. Talent market is equally strained and new skill sets required hard to come by.
How I see it, is that the way to achieve all these efficiencies, is to deliberately invest in our people, digital assets and emerging technologies such as Artificial Intelligence. We have a plan to broadly invest machine learning as data becomes the center piece for all our decision making.
Part of the decisions that we made during COVID-19 were data driven. We project that the bank strategy will soon be AI-driven. This is my priority in a quest to transform our customer experience while also using chat bots and other tailor-made customer solutions. Of equal importance to me is to ensure that we all revert to our offices with improved efficiencies.
What phase are you in particularly on those critical components like AI?
We have already started the journey. For example, from a decision-making perspective, we are experimenting on Azure scoring models. This will be the model to run our AI systems. The success rates are good, and from a BPM efficiency excellence viewpoint, that has already taken off. We already have created workflows and deployed a team, and the organization is aligning to that perspective.
If this was 2019, would that vigour and support you are being accorded today, have been extended to the CIO and his/her team?  
I would say if you look at the dot com boom, organizations experienced growth and kept expecting more and more, and somehow, they found themselves with the relevant strategies. What Covid-19 did is to accelerate and gave urgency to opportunity for the new strategies, new plans and new way of doing things. The only problem back then was that the ideas that were emerging did not get opportunity to be tested as fast as has been during this pandemic. It's more like the "start-up way" concept of measured experiments, starting with big dreams, starting small and scaling quickly.
To the rest of your peers, who were confronted with related challenges that you have shared, what would be your advice?
This is the true test of resilience for CIOs, over the last one year they have clearly demonstrated their "Return on Investment". This notion cuts across several organizations because digital dependence can also be a cyber threat. Today, it is easier to come up with a model that is believable and is easy to sail through the various approval levels to get the budget. CIOs have over the last one year affirmed their place in organization's business strategy. Today, many of the CIOs are actually the new drivers of strategy, not just enablers. They are no longer at the back of the strategy pushing but are instead holding the clear business torch.
From where Sidian Bank is today, to what extent are you collaborating with other financial sector players to make an impact?
Indeed from where we sit, Sidian has incrementally seized the opportunities that Fintech offers. This has enabled us to effectively join forces with partners. The approach we have taken is collaborative, we believe that we have abilities as a business to work together with partners and unlock greater potential. Most of these Fintechs are quick in their decision making, they are agile in their processes and tailored in the customer experience within a niche business vertical. Some of them have also approached us for complimentary support. This will more accelerated by implementation of Data Protection Act in a similar fashion to what PSD2 regulations in Europe fostered fintech, incumbent collaboration.
Do you envisage Sidian Bank being a monumental Fintech player… in other words, are banks likely to transition into bigger Fintechs?
That transition is inevitable. It is only a question of when and not if. Well, look at my competitors and the volumes they are transacting at their digital channels and the investments they are making on their digital assets. The only challenge that has been there is a false safety sense, which is no longer there. We have an innovation philosophy at Sidian Bank that is inherent with the bank's speed to transition to Fintech. We are inspired by a different thinking, different methodology, called "first principles thinking". The methodology am talking about is quite exciting because it is an open canvas to every problem and solution. For one, our products are built emphatically on this thinking and more so with the customer in mind. and confident in our business approach with this set on clear "start-up/fintech" clear culture across the entire organization.
What is your parting shot particularly to your peers?
There was no better time for CIO/COOs to lead strategy. Businesses are hungry for that leadership. Now is the time to rise to the occasion. Much as the times are uncertain and extremely challenging, the period is also exciting in terms of developing tenable digital solutions and creating innovative and breakthrough solutions to radical challenges.