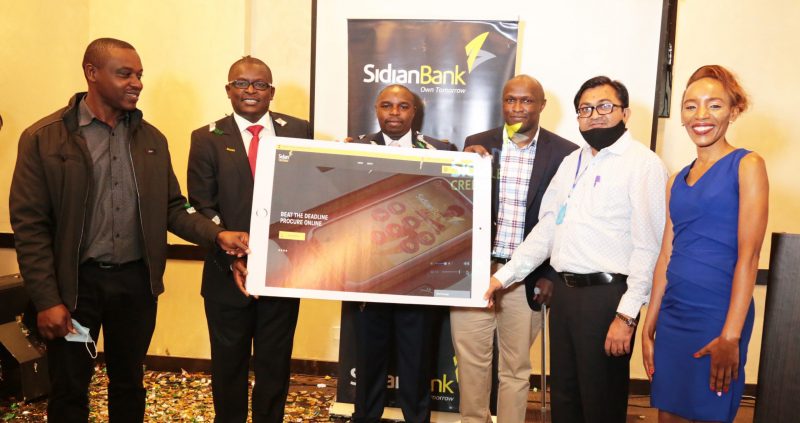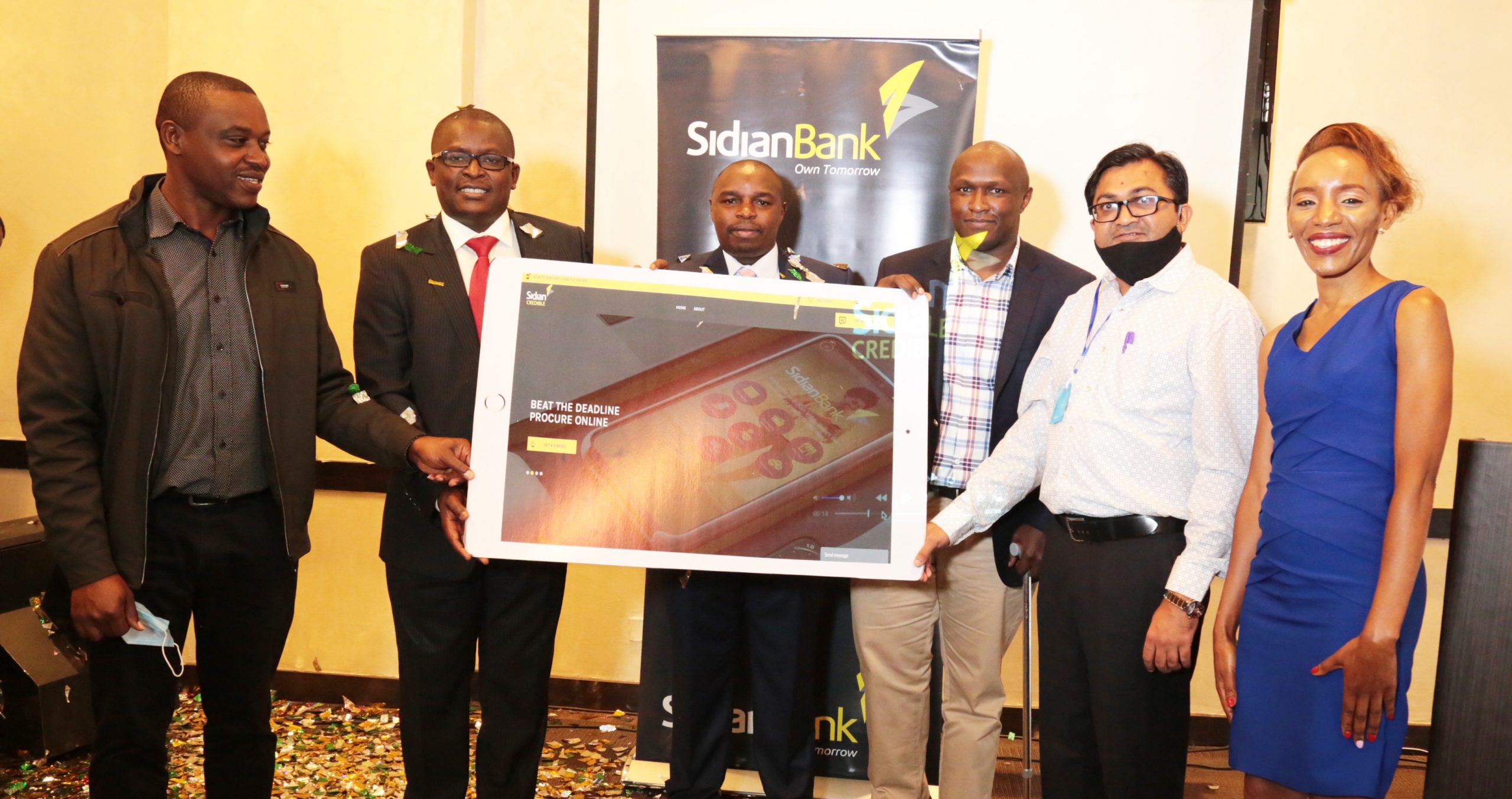 Sidian Bank a leading commercial bank in Trade finance, has launched an innovative product dubbed Sidian Credible, a safe and secure web-based application that allows both existing and potential customers of the Bank to generate bid bonds from anywhere, anytime and on any device.  The solution is a self -service platform that responds to customers' needs for convenience, efficiency and quick turn- around time which are critical in any tendering process.
Sidian Bank entered the Trade Finance space five years ago, making it one of the Bank's focus area. The Head- Corporate Banking & Trade Finance, Beatrice Kamiri observed that "Through Trade Finance tailor-made solutions, the Bank has seen many of its customers' unlock their business potential leading to timely application of bid bonds and saving costs leading to tremendous growth in profitability while others have spread wings across the African region". The Sidian Credible platform aims to offer customers choice and convenience. The solution is a departure from the manual process of securing bid bonds and it embraces technology as the next big frontier. In addition to responding to customers' needs, the application aims at aligning with the Government's initiative and vision of e-procurement.
The Bank's vision has been to be the preferred partner in realizing entrepreneurial potential in the country and to enable entrepreneurs create wealth through provision of transformational financial solutions targeting the micro, small and medium enterprise (MSME) sector by providing an array of banking services and solutions.
Attending the launch, the Bank's Chief Commercial Officer, Tim Gitonga said "The product launch is therefore a new dawn and a new experience to our customers at Sidian Bank as well as our potential Customers. This has been as a result of fundamental re-thinking and radical redesign of the current processes, placing the customer need for efficiency and timely solutions first. The solution also is in line with the Bank's rethink to reduce physical contact in line with Covid 19 control measures."
Reflecting on the growth of Sidian Bank generally, and especially with respect to Trade Finance solutions, Sidian Bank Chief Executive Officer, Mr. Chege Thumbi observed that "Sidian Credible is a huge milestone for us and the solution actually sets us apart as Leaders/ Frontiers in the Trade Finance space. The product we are launching today therefore goes a long way to affirm this position and to demonstrate our commitment to sustain this growth trajectory as we grow together with our customer businesses. We are most grateful to our customers for giving us an opportunity to serve them and witness the turnaround of their businesses. This product is a win for us together.".
The authenticity of the bid bonds generated is validated by a QR code embedded in the guarantee. In addition, the bid bonds are auto-signed by Authorized Signatories of the Bank. The platform is accessible by both Sidian and Non-Sidian customers. To the latter, the system has capability for self on-boarding and generation of a bid bond. The self- on boarding process for Non-Sidian customers entail an automatic and instant verification of keyed in customer's information against credible sources availed to the Banking Industry by Government of Kenya.
The platform can be accessed via: https://credible.sidianbank.co.ke