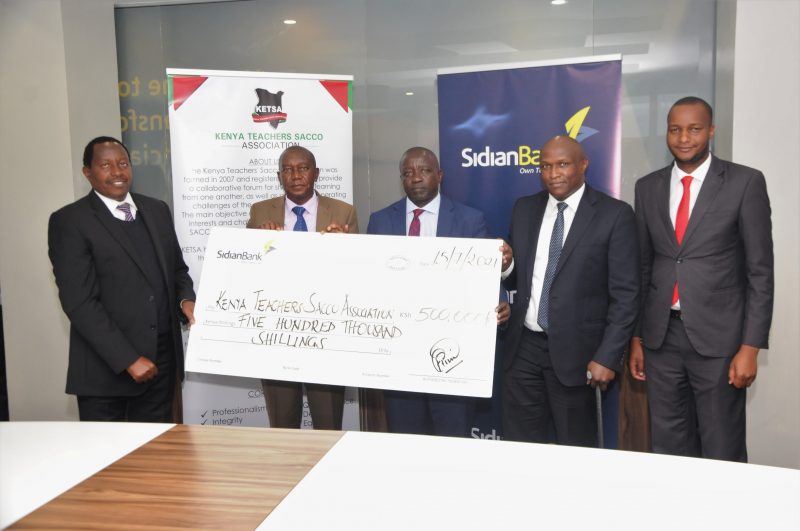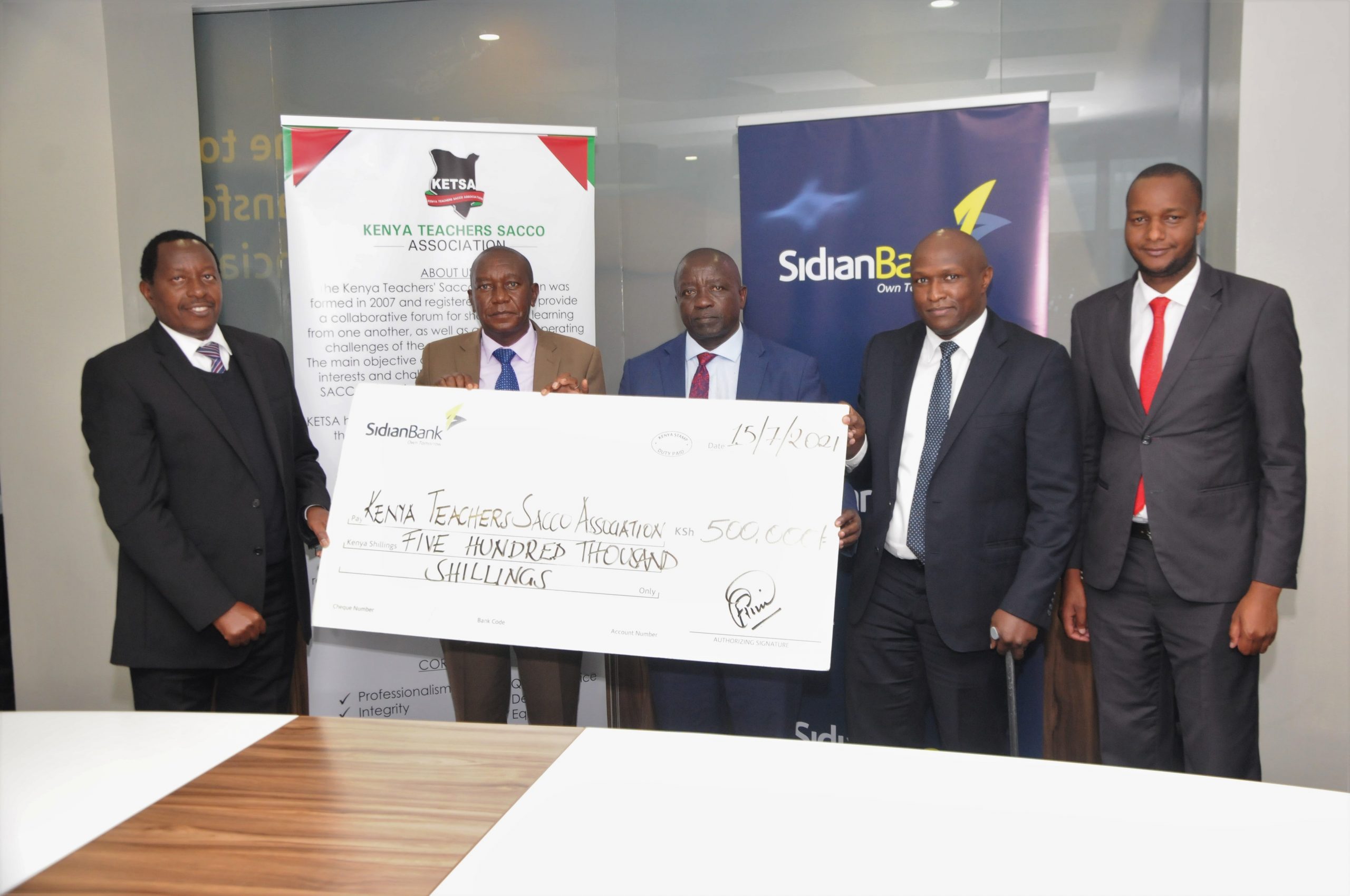 Sidian Bank, a mid-tier  Bank, and leader in providing trade finance solutions in the banking industry-sponsored a  2-day conference bringing together the leadership of teacher-based SACCOs across the country. The 10th annual conference held by KETSA was held on the 20th and 21st of July 2021 at Sportsview Hotel in Kasarani reaching out to over 600,000 members.
KETSA brings together 22 Saccos, formerly teachers based Saccos but now have opened membership for all to join including business people and retail customers, most employees in Government and private sector. KETSA block controls assets of KES 152B and deposits of KES 102B in this economy from its member Saccos combined. They also support their Sacco members by lending to them instead of the members borrowing from banks.
Speaking at the opening ceremony CEO Sidian Bank Mr. Chege Thumbi noted that "Sidian Bank is keen on strengthening collaborative efforts with Saccos through the provision of transformational financial solutions that maximize their potential. As Sidian Bank, we see Saccos as equal partners in the financial industry and we aim to complement their efforts by empowering them to offer services which they are otherwise not able to directly offer their members and therefore making them competitive in the market by being a one-stop-shop for financial solutions. This is evident by some of the innovations the Bank has developed, such as a cash management solution, Sidian Bridge, where Sacco members can send money from Sacco accounts to any other bank in the country, pay suppliers and receive payments through the funds transfer service." He added.
Some of the challenges brought up by Covid-19 in the Sacco industry involve Low uptake of loans due to suppressed economy that led to very high liquidity on some Saccos, avenues to invest on borrowed loans narrowed down and made loan uptakes low, lending to members is the first investment to ensure good returns for better dividend payments, Saccos were able to look for other investment options so as to deploy the high liquidity well and this partly informed of banks FDs.
High non-performing loans which led to low income and low dividends, were high on customers doing business where cashflows declined and those in the private sector whose salaries were affected and highly affected profitability of SACCOs as well as dividend payments. The majority of loans were restructured and already recovering well.
Saccos play a key role in the growth of the economy by complimenting commercial bank's efforts on the growth of MSME as well as promoting a culture of savings for later years in life.