Sidian Bank Supplier Pre-Qualification Notice (2020 – 2022)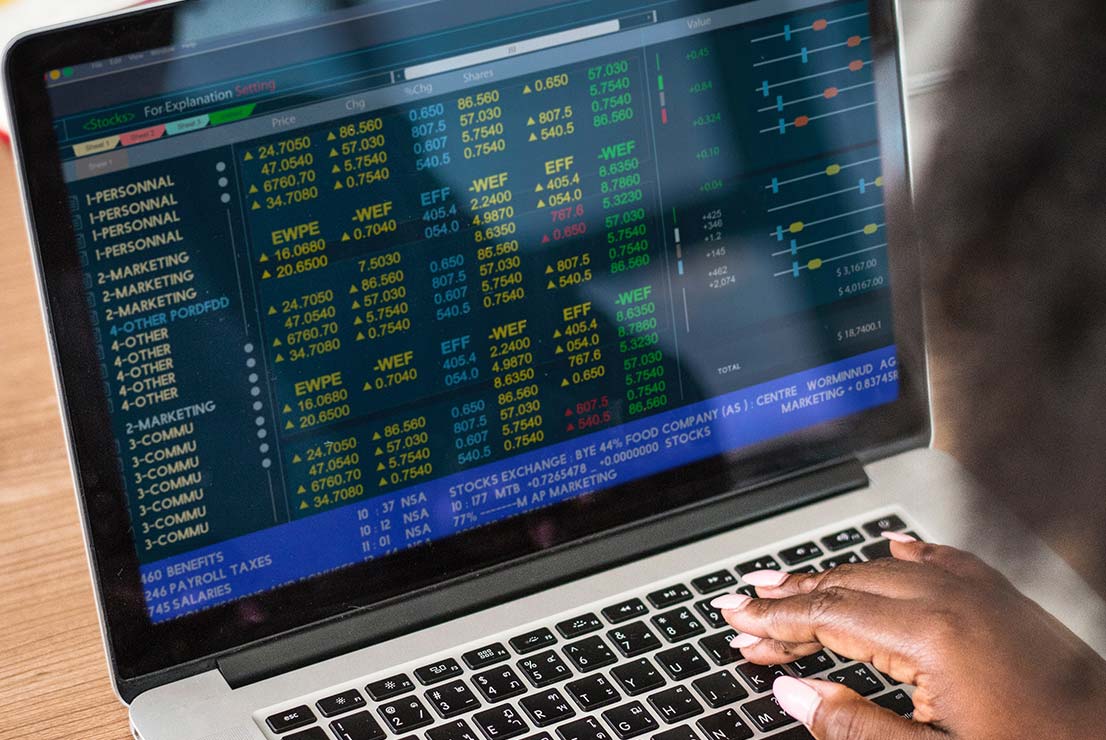 Sidian Bank wishes to prequalify suppliers from competent organizations for the provision of goods, works and services for the period 2020 and 2022.
CATEGORY NUMBER
CATEGORY DESCRIPTION
GENERAL SUPPLIES
SBL 2020-2022\1
Supply of General Office Stationeries
SBL 2020-2022\2
Supply of Printed Stationery, ATM and POS Stationery (Print Rolls)
SBL 2020-2022\3
Supply of Staff Uniform (Custom-Made) and Industrial Safety Wear
SBL 2020-2022\4
Supply of Seals, Coin Bags, Paper Bags, Polythene Bags for Cash-In-Transit, Mail Bags With Metallic D-Locks (Pre-printed with Sidian Logo)
SBL 2020-2022\5
Supply & Maintenance of General Office and Operation Storage Equipment (i.e. Metallic Cash Boxes, Cash Trolleys, Metallic Filling Cabinets, Among Other Office Equipment)
SBL 2020-2022\6
Supply & Personalization of Staff Identification Cards and Lanyards, Metal Staff Badges
SBL 2020-2022\7
Supply of Drinking Water and Water Dispensers (Including Maintenance of the Dispensers)
SBL 2020-2022\8
Supply of Office Furniture, Furnishing and Fittings
SBL 2020-2022\9
Supply of Bank Rubber Stamps and Company Seals
FACILITIES MANAGEMENT
SBL 2020-2022\10
Provision of Office Cleaning, Sanitary Services, Fumigation and Garbage Disposal.
SBL 2020-2022\11
Provision of Electrical Repair and Maintenance
SBL 2020-2022\12
Provision of Plumbing , Installation and Drainage Services
SBL 2020-2022\13
Provision of Minor Construction works, Including Partitioning and Tile Works
SBL 2020-2022\14
Provision of Major Civil Works Including Renovations, General Refurbishments, Interior Fit Out Contractors
SBL 2020-2022\15
Supply of Fuel Cards for Motor Vehicles and Generators
MAINTENANCE
SBL 2020-2022\16
Supply, Installation and Maintenance of Generators
SBL 2020-2022\17
Supply, Installation and Maintenance of Fire Fighting Equipment Fire Alarm and Fire Protection
SBL 2020-2022\18
Supply, Installation and Maintenance of Heating Ventilation and Cooling Equipment (Air Conditioning).
SBL 2020-2022\19
Supply, Installation and Maintenance of Uninterrupted Power Supply (UPS) and Automatic Voltage Regulator (AVR)
SBL 2020-2022\20
Supply and Maintenance Strong Room Doors, Safes and Fire Proof Cabinets
SBL 2020-2022\21
Supply and Maintenance of Mantrap Doors/Magnetic Door Locks
SBL 2020-2022\22
Supply and Maintenance of Signage's, Internal & External, Branding and Outdoor Advertising
SBL 2020-2022\23
General Repair and Maintenance of Office Furniture.
TRANSPORT & LOGISTICS
SBL 2020-2022\24
Supply of Tyres, Tubes and Motor Vehicle accessories
SBL 2020-2022\25
Provision of Motor Vehicle Repair Services (Nairobi)
SBL 2020-2022\26
Provision of Car, Mini Buses and Buses hire services
PROFESSIONAL SERVICES
SBL 2020-2022\27
Provision of Local and International Courier Services
SBL 2020-2022\28
Provision for Professional Movers Transport and Relocation Services
SBL 2020-2022\29
Provision of Auctioneering Services
SBL 2020-2022\30
Provision of Debt Collection Services
SBL 2020-2022\31
Provision of Private Investigation Services- Debtors
SBL 2020-2022\32
Provision of Motor Vehicle Tracking Services
SBL 2020-2022\33
Provision of Land and Property Valuation Services
SBL 2020-2022\34
Provision of Motor Vehicle Valuation Services
SBL 2020-2022\35
Provision of Motor Vehicle Storage Yard Services
SBL 2020-2022\36
Provision of Environmental Impact Assessment Services
SBL 2020-2022\37
Provision of CivilStructural Consulting Engineering Services
SBL 2020-2022\38
Provision of Quantity Surveying (QS) Services
SBL 2020-2022\39
Provision of Occupational Safety and Health Advisory Services (Audit Assessment  and Trainings)
ICT EQUIPEMENT AND RELATED SERVICES
SBL 2020-2022\40
Provision of Network Infrastructure Services, Data Communication Services and Cabling Services
SBL 2020-2022\41
Supply of ICT Equipment (Servers, Computers, Laptops, Routers, Switches, Wireless Access Points)
SBL 2020-2022\42
Maintenance of ICT Equipment Computers, Cheque Scanners
MARKETING
SBL 2020-2022\43
Provision of Entertainment Services PA Systems-Audio & Visuals
SBL 2020-2022\44
Provision of Event Branding Services i.e. Tents, Billboards
SBL 2020-2022\45
Design and Supply of Marketing and Branded Promotional Items and Merchandise (i.e. Banners, T-shirts, Caps, Shirts, Calendars, Diaries, Posters, Fliers etc.)
SBL 2020-2022\46
Provision of Professional Photography , videography and Related Services
The supplier prequalification process will be conducted online via:
Tendersure™ portal is secure, transparent and provides an efficient prequalification process. Interested suppliers should access and register on www.tendersure.co.ke under the Available Tenders tab or sidianbank.co.ke under the News Tab.More information about the prequalification exercise is available on the Tendersure website.  Access to the prequalification will be granted upon payment of a non-refundable fee of KES 3,000.00 per category. All payments will be made via an online payment platform during the registration process. Available payment options include M-PESA, Visa Card, MasterCard, amongst others. The online prequalification exercise closes on 3rd April 2020 at 5pm EAT.
In case of any inquiry kindly contact us at help@tendersure.co.ke or +254 709 557 000.
Existing service providers are required to participate in order to be considered.
Sidian Bank reserves the right to accept or reject any bid in whole or in part at its discretion.
Sidian Bank is regulated by the Central Bank of Kenya.